Innovation
DÉGLON, USEFUL TOOLS
Definition: : a useful product is a product which facilitates the everyday life, which is efficient, beneficial, practical, profitable and functional.
To bring to the cooks, to the pastry cooks, butchers, bakers, fishmongers, pork butchers, cheese mongers… the best tools has been our raison d'être for almost 100 years.
Adapting them, making them evolve, creating new ones... daily mobilizes the energy of all our personnel.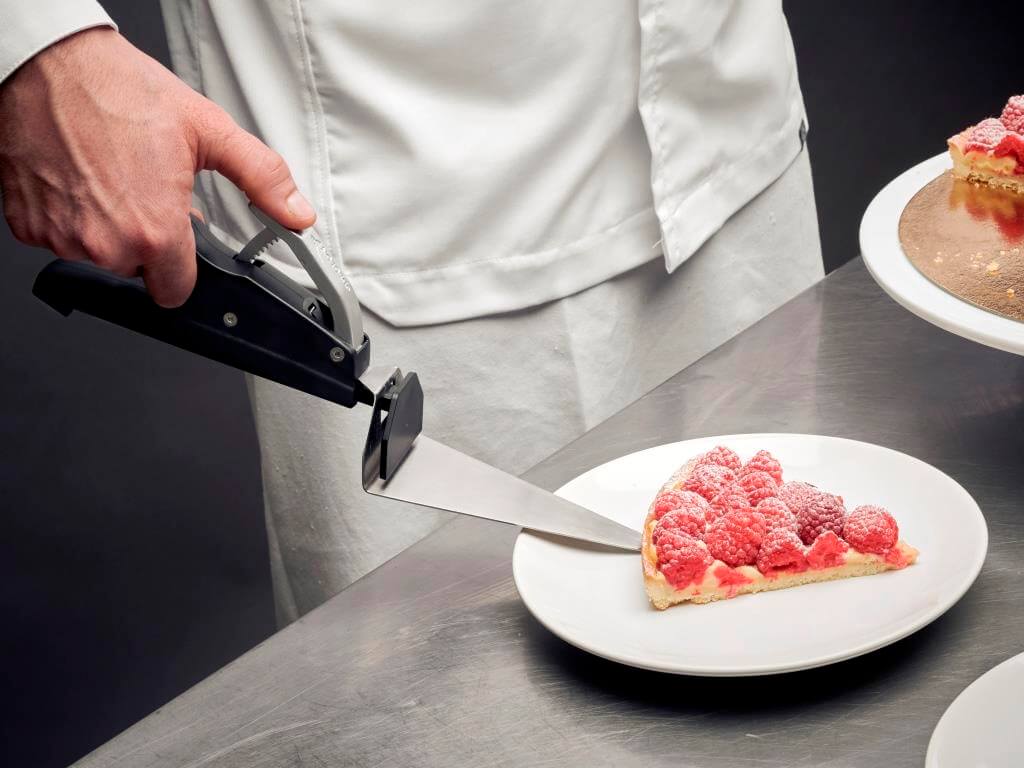 LISTEN, OBSERVE, CREATE
AN ORIGINAL APPROACH, A FAMILY PARTNERSHIP
Like a permanent laboratory, we analyze and understand the professional user's needs and expectations. In order to do this, the Déglon cutlery can count on two first-quality partners, who have known cutlery since their very young age: Anne-Rose Déglon and Ugo Déglon, restaurant owners in Paris and Vichy respectively, Moïse Déglon's sister and brother.
In addition to this first circle of observations, there is an increasingly dense network of partners specialized in the culinary arts: Heads of gastronomic, bistronomic or collective catering clerks, craftsmen passionate about chocolate, pastry, fish, etc., workers in the food processing industry, breeders-producers in the agricultural sector, etc.
Their advice, their criticisms, the observation of their know-how are all assets which can provide for new ideas and help develop our collections.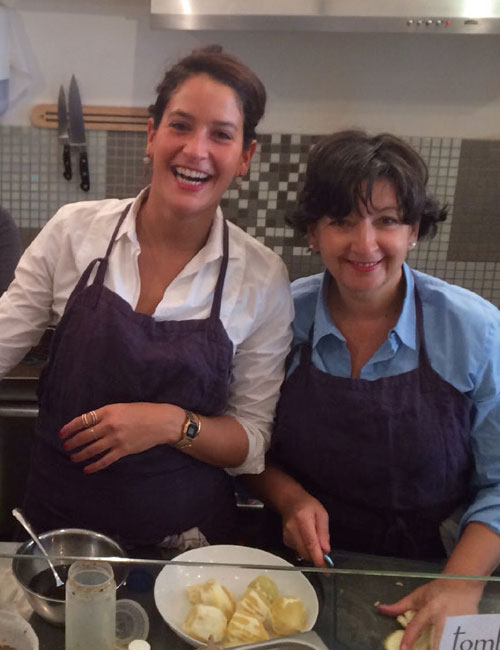 DÉGLON, INNOVATING TOOLS
ACTIVE LISTENING, SOURCE OF INNOVATION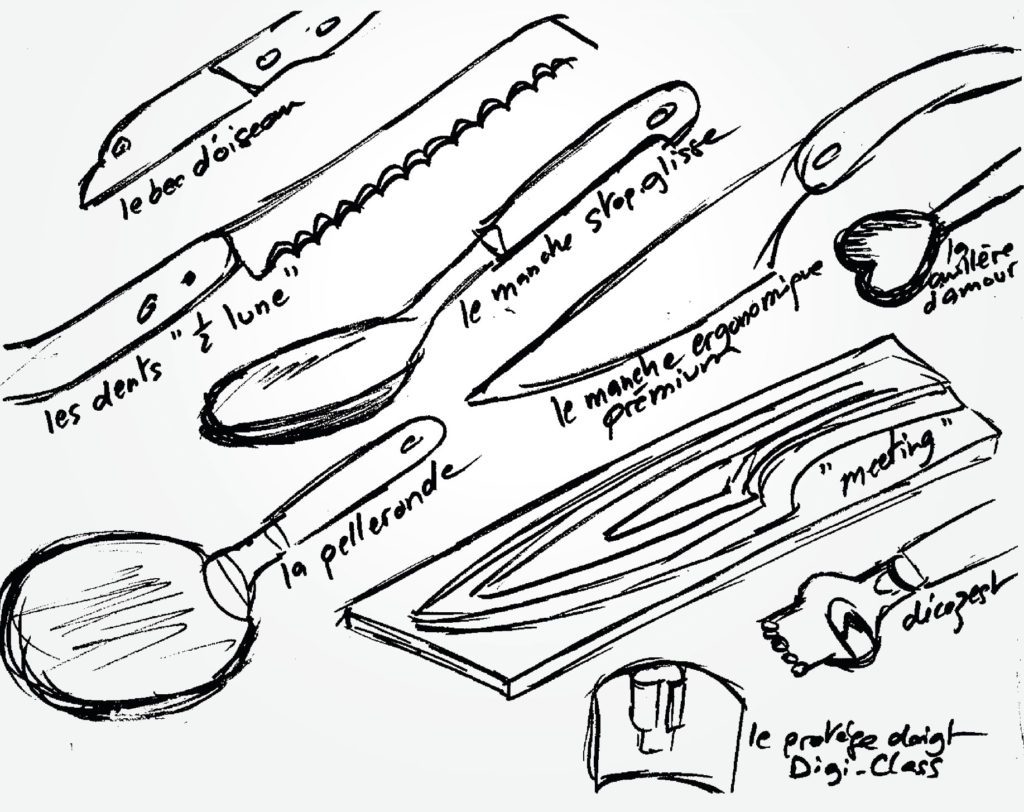 Thanks to our customers' suggestions, the observations from professional users and technical know-how of our teams, we have filed more than 60 patents, trademarks and models with the INPI in recent years.
Using this approach, Déglon cutlery has significantly left its mark on the landscape of knifes and kitchen and pastry accessories. We wish to pursue our commitment in order to satisfy the gastronomy professionals.