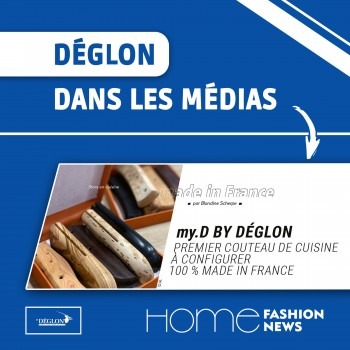 Every broadcast of our work, in the press or on digital media, is a great honour! ✨?
We would like to thank Home Fashion News for their article on our cutlery and especially on our new products: my.D Lab and our Déglon e-shop! ( Page 56 and 57 for the impatient ? ). ?
Join us also on page 67 for a closer look at our insert about my.D Lab! ?
For the latecomers, you can still get the January 2022 issue of Home Fashion News on newsstands or online directly on their website:
?